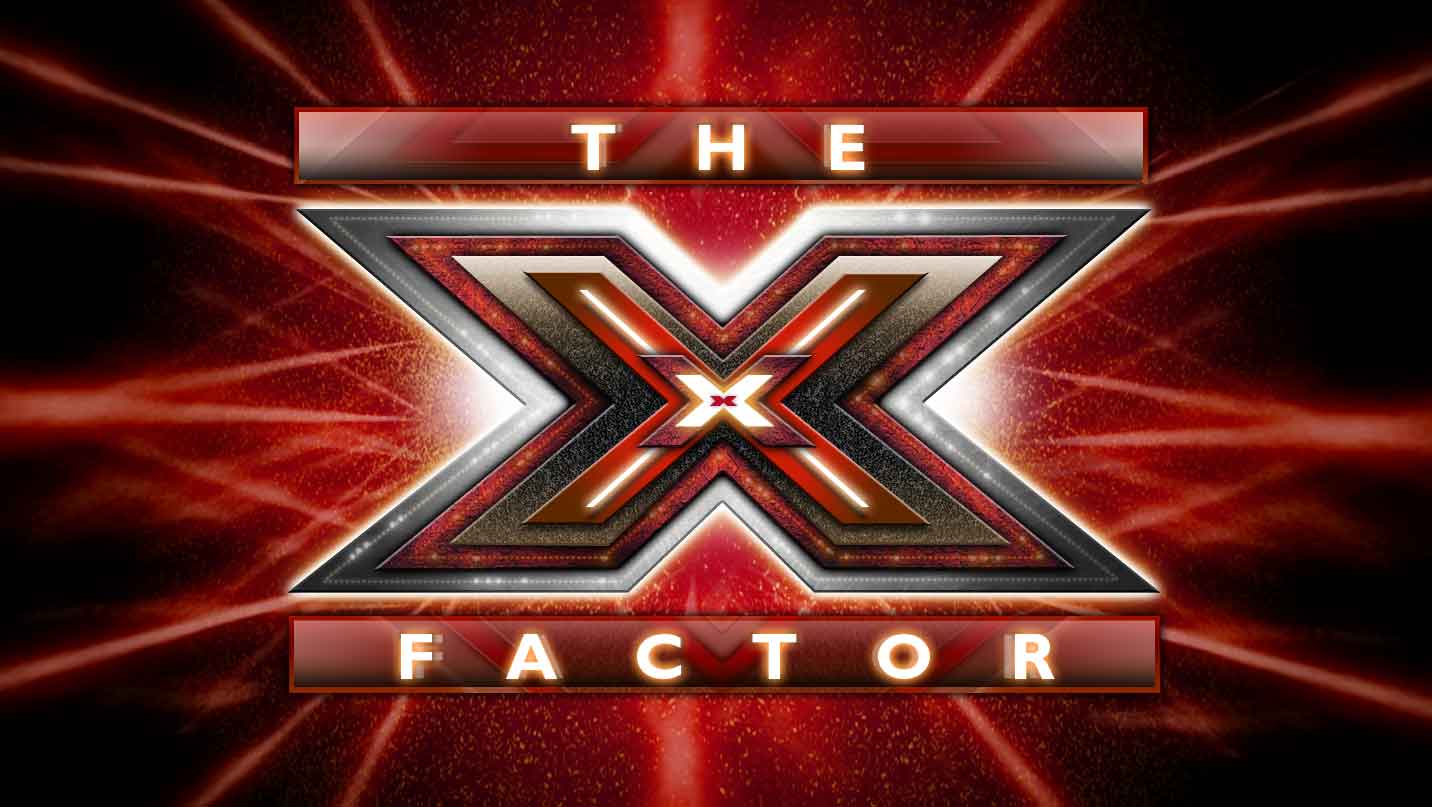 Later this evening I will jump in the car and accompany my wife to Miami, Florida, where she will audition for "The X Factor", the new Simon Cowell television creation that is set to debut this fall.
My wife sings, for fun.
The first time I heard her sing, I had just finished throwing down some Usher on a Karaoke video game (that's how I got the nickname "white usher" haha) and handed her the microphone thinking I had just shown her how it's done (I can't sing well, but I try).
She took the mic, dropped a perfect score on Evanescence's "My Immortal", smiled and handed the mic back to me. I just sat there with that "Daayyyyuuuum" look on my face.
Chase the Dream!
I've been encouraging Charissa (wife) to do something with her singing for the longest time. Growing up, she played lots of tennis and was really good (had college scholarship offers), but her passion was always music. She played in the high school band and auditioned for numerous plays, even though she could never really participate in them due to the amount of time and focus the game of tennis required.
Her first year of college she won the school talent show with her voice, but talent shows don't pay the bills, so she did what most do and pushed the dream of singing in the back of the drawer and moved on with life.
Unless you're brand new around here, you know I have a super cool and rather BIG DREAM here at mevsMJ.com and that is to play Michael Jordan 1-on-1.
I'm an optimist, a dreamer and I BELIVE IN CHASING THE DREAM!
Because of that, I'm constantly dropping words of encouragement and belief into the lives of those around me with dreams. I just don't see a downside to chasing the dream!
Finally, after nearly six years together, Charissa started up her own YouTube page just a couple of months ago and has been posting new songs twice a week ever since.
DO IT, DO IT, DO IT!
I can't tell you how excited for and proud of her I am.
It takes a lot of strength to DO. Every single person reading this post has some skill, some gift, some dream that they could pursue. Yet, the majority won't for fear of failure.
Fear of Failure
I bought my ticket to the seventh grade dance. I had no interest in this dance whatsoever. What I did have an interest in was this girl.
I talked with my Dad about how pretty and popular this girl was. I told him how I would really like to dance with her, but I was afraid she might say no. I would be humiliated, devastated. I was scared. I feared failure.
My Dad told me, "The worst that she can say is no…but she could say YES!" He encouraged me to go for it. He made me believe this amazing girl would want to dance with me and I went to the dance confident.
That confidence escaped me as soon as I walked in the door. I stood like a wallflower waiting for my moment. I paced in and out of the small auditorium. I was so nervous.
Hour by hour, time passed, until there was just 30 minutes left before the dance was over.
I took a deep breath, made my way over to her and her friends, tapped her on the shoulder and asked, "Would you like to dance?"
Time stopped. My heart raced faster than Usain Bolt and then she responded.
She told me, "No."
Dumbfounded, I turned around and retreated. My worst fear had come true. Not only had she said no, she had done so in front of the other "cool" girls.
Having just a moment with her was all I had thought about in the weeks leading up to the dance, but my dream wouldn't be coming true on this night. Instead my small heart was crushed.
My Mom picked me up, all my hope spent, shortly thereafter.
It's Better to Know
This past Saturday while I was at the gym working on my hoops game, I began telling a gentleman in his late 40s about my match-up with the 54th ranked player in the country according to Bob Gibbons, Robert Brown.
He had seen us up there playing the other day and was amazed by Brown's skill and ability.
Us talking led him to tell me about his feats when he was a young man and how as a junior in college he had turned down a tryout invite from the school's college football coach. At the time he said he was just having too much fun with life and intramural sports and the thought of stopping that to try and do football just didn't make any sense to him.
He told me how he still kind of regrets that decision because he still wonders, what if?
While the rejection I faced at the dance in the seventh grade was a tough pill to swallow for a young man trying to find his way, I did learn an extremely valuable lesson.
IT'S BETTER TO KNOW, than to wonder what if.
You NEVER Know, Unless You Try
One of my favorite Michael Jordan quotes is, "You can't make a shot that you don't take."
Michael goes on to say in reference to taking game winning shots, "If you miss, you've done it before. Though if you make it, well, you win the game!"
It's the same exact advice my Dad gave me leading up to that dance in middle school.
The point of both: You never know what is possible, unless you try.
Until you put effort forth, all of the dreams and hopes within you lay captive, bound by the fear of failure.
The X Factor
So tomorrow morning we will leave our hotel room and make our way to the BankUnited Center in Miami, before the Sun says hello to this side of the World.
We will wait amongst thousands for a chance at living out a dream.
She will sing, be judged and face the fear of failure.
She could just be the very first winner of "The X Factor" here in the States. The only downside of trying is that they say no, and life continues, until the next opportunity arises.
Either way, she will know.
Either way, I'd say she's already won.
####
Comeback Update:
If you missed it, I made my comeback after being out eight weeks due to injury, last Wednesday against Virginia Tech signee Robert Brown (54th ranked player in the country by recruiting expert Bob Gibbons).
Thank you all so much for your support though my injury and rehabilitation. Every encouraging word helped ease the pain and now I'm so EXCITED to be back on the court giving my all, preparing for the great, Michael Jordan!
If you like what I'm doing here please share on Facebook/Twitter! Thanks!