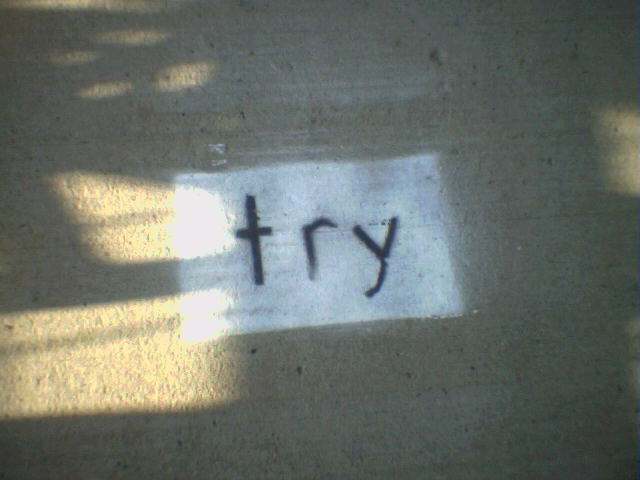 It's time for a little game.  A game to get you thinking.  Ready?
OK, here we go.  Fill in the blank:
I currently do __________ for a living, but wish I could do __________ instead/also.
####
I know a handful of people reading the sentence above, who can't fathom how anyone would ever think that way.   Just do it already, they might quip.  If you're one of those people, stay with me, I will need your help in a bit.
Today's reality however is one where most, including myself at times, does think or has thought that way.
So why doesn't everyone stop talking about it and "just do it"?
Fear?  The unknown?  Fear of the unknown?  What if things don't work out?  What if I wish I had never stopped doing what I was doing?
Sound familiar to anyone?
The King
The year was 1993.   The Chicago Bulls had just won their third NBA Championship in a row, the first team to do so in 27 years.   For the third consecutive year Michael Jordan was named the most valuable player (MVP) of the NBA Finals.   In that Finals series against the Phoenix Suns, Jordan averaged an NBA Finals record 41 points per game, and still grabbed 8.5 rebounds per game and dished out 6.3 assists.
Put your eyebrows down and close your mouth. 😉  In case you forgot, MJ was a bad man!
He was the very best in the game.  The King.
A few months later, following the sudden tragic loss of his father, he walked away from his Kingdom.
The King becomes a Pauper
Jordan walked away from the game of basketball while standing on its peak and went to the first step of another sport he hadn't played since he was a kid.   He tried his best at the game of baseball and took all the curious eyes and ridicule that came along with it.
He made a decision to walk away from comfort.   To put aside something he had mastered and pursue something he was passionate about.
Not many believed in him or supported him.  Most in the baseball world couldn't wait for him to fail.
There was nothing easy about the voyage, but yet he pushed off.
He Tried
Baseball didn't work out for Michael Jordan the way hoops did.   He went back to basketball less than two years later and the rest is roundball history.
How he did at baseball in the big scheme of things doesn't matter.  The most important part is that he tried.
He did the one thing that so many are unwilling to do.
Your Turn to Try!
I know people that sing like birds, write as well as best selling authors, rap like they should be getting paid, cook like Paula Deen, train like Jillian, build like Bob (making sure you're paying attention, haha!), and on and on and on.
Know this…before the artist wins the Grammy, before the author tops the New York Times best seller list, before he was Kanye West, before she was Paula Deen and before she was Jillian Michaels, they had to begin with a single step forward.
They were all just "regular" people before they did.
One or Two Things I NEED From You!
Ok, we are finally to the "what I need from you" interactive part of today's post.  Please don't just pass over this.   This is VERY important!  Your effort could help guide someone's first step.  Thank you in advance.
1. What Have You Always Wanted To Try?
Leave one thing you've always wanted to at least try in the comments section below.   If you're advanced and I know you are, tell me why you have never moved forward with it before now.
2. What You Have Done?
If you've done something really cool in the last year, leave that in the comments section as well (even if I already know about it).  Look at it, not as a gloating session, but as positive reinforcement for all.   Proof that it can be done!  (Remember, not everyone thinks like you may, so please take the time to share.)
****
Thanks! I'm hoping for lots of feedback and even more newbies giving new things a try. 😀