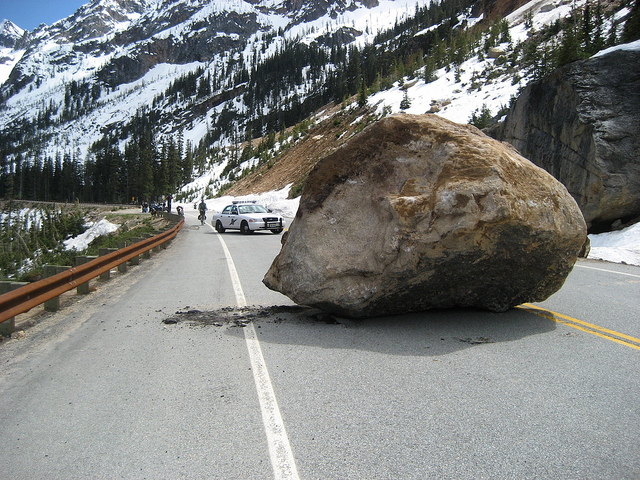 I woke up early yesterday morning, with a goal of figuring out how to drive more traffic to this site.   I began by reading a post on Corbett Barr's ever popular ThinkTraffic.net, which only reaffirmed what I had been told and shown before.  I then proceeded to look for other websites in my niche of basketball and Michael Jordan, with the hopes of fostering relationships and helping to grow mevsMJ.com.
What I found next made me feel like Manny Pacquiao walked up to me and punched me in the gut.
A Group of Keywords with a very sad result
Definition of a Keyword:  A word used as a reference point for finding other words or information.
The first keyword search I did was:  Michael Jordan Senior Flight School.
This wasn't a new group of keywords for me, as I had checked it just a couple of weeks ago to see if my ranking had improved.   Simply put, I wanted to see if any mevsMJ.com post showed up on the first couple of pages of Google's search results.
Monday's search results, while a lot the same, were sadly very different.
MJ Flight School (www.mjseniorflightschool.com) is the first site listed in the results when you enter the aforementioned set of words in Google's search engine.   Makes sense, as this is the Jordan Camp home page and has been the site I have checked for years on information about the camp.
Just below the heading I read something that didn't make sense.
I read these six dreaded words:  This domain name expired on 11/24/2010.
Stunned but still hopeful, I continued to search until I found a site that said that Michael Jordan Senior Flight School, the same camp I had planned on attending in August WAS NOT PLANNED for 2011.
My heart sunk.
One Hell of a RoadBLOCK
Definition of a Roadblock:  Something that blocks progress or prevents accomplishment of an objective.
I quickly began firing off emails to any and everyone I knew that could possibly help confirm or deny this attempted assassination of my dream.   Since beginning this site, I have sent numerous emails to people affiliated with MJ and have never received a response.
Until yesterday.
Less than 10 minutes after I sent the email, I got a response from someone associated with Jordan and his camp.
He said that it was his understanding at this time, that there would not be the same type of camp this year.   He went on to say that Michael had said this past summer that he planned on putting more energy into his Charity Golf Tournament.
What Jordan Camp Meant to Me
Years before I came up with the idea to get a game of 1-on-1 against Michael Jordan, I would read every article and watch every video I could find on the camp, patiently waiting for my opportunity.  Going to the camp was something I had dreamed about doing for years, only held back by my then youthful age.
For this site, going to Jordan Camp was at the end of the day, the dream back-up plan.  In the event that I wasn't able to get a game of 1-on-1 versus Michael through my efforts here on mevsMJ.com before August of 2011, I would fly to Las Vegas and attend Michael Jordan Flight School.
The camp gave me something to lean on and a feeling of certainty that playing Jordan would happen.
At this time, while nothing is set in stone just yet, it doesn't appear that Jordan Camp will be happening in 2011…if ever again.
Only Two Options Going Forward
As with all things in life, there are only really two options going forward.
The first option:  Quit.  Pull the plug on mevsMJ.com and let the dream remain just that…a dream.  Some say, that some things are better left that way.
*The second option and my choice:  Push Forward!
As J. Cole's "Farewell" rap describes on his latest mixtape release Friday Night Lights,
"When my story's told, how will they tell it?

Will they say I was a giver, or remember I was selfish?

Will they say I was sinner, or pretend I was a saint?

Will I go down as a winner, what's the picture they gon paint?

Wouldn't say that I'm a Quitter, that's ONE THING I KNOW I AIN'T!"
I DON'T QUIT!
I can't!
Harder…NOT Impossible
My Journey to play Michael Jordan 1-on-1 just got a whole lot harder.
Harder…not Impossible.
More difficult, more work, no sense of anything close to certainty…but not Impossible.
I wrote a post not too long ago about how, It's Not Going To Be Easy, Nor Should It Be, and oh my, does that ever ring louder than right now?
While my natural feeling may be to hang my head, put my hands over my face and sulk, my FAITH tells me that there is a plan for my life.   A plan that includes this journey.
There have been times in my life where I've been knocked to my knees left searching for answers to situations that I didn't understand.   Years later only to look back smiling and so utterly thankful for the pain.
While it may seem foolish to some, having my dream, something I've been anticipating for such a long time, potentially swiped away just days before it is a reality, is extremely painful to me.
I'm passionate about what I'm doing here.  I wake up daily, motivated for this journey.  I suppose pain is the result anytime something you are passionate about is threatened.
Why I Will Crush This Roadblock
I will CRUSH this roadblock because I have no other choice.
The Jordan Camp crutch has been ripped from beneath my arms and I am now left fueled by and standing with passion alone.   I've got a whole lotta passion though.
So I will continue to work hard!
Continue to to play the best!
Continue to prepare myself for my 1-on-1 match-up with Michael Jordan!  I still believe that I will play MJ.  Maybe not in August…maybe before!
I leave you today with two quotes by the man himself, Michael Jordan.  Two quotes that I couldn't agree with more.  Two quotes that reach down and grab me, almost pulling me forward themselves.
"Obstacles don't have to stop you. If you run into a wall, don't turn around and give up.  Figure out how to climb it, go through it, or work around it."-Michael Jordan
"Some people want it to happen, some wish it would happen, others make it happen."-Michael Jordan
Thank you Michael Jordan!  I hope that someday soon you see this writer's words and feel his passion.  I pray that you remember how you felt when you said the words above.
Until then Mr. Jordan, I'm going to keep preparing…you just let me know when you're ready!
me vs. MJ…the journey continues.